GORGEOUS VIEWS FOR THIS RENTAL!
1601-1277 Nelson Street
: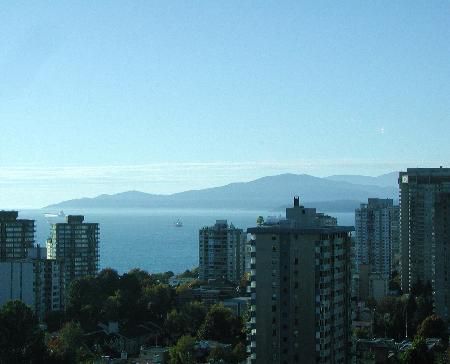 $1,495
Prop. Type:

Residential Attached
Status:

Sold
Bedrooms:

1
Year Built:

1995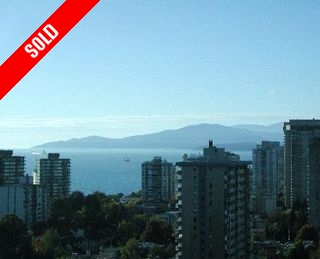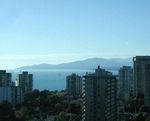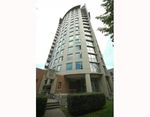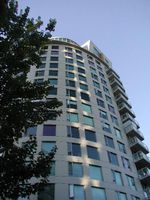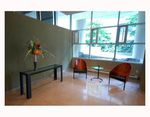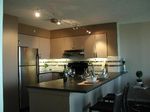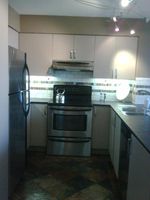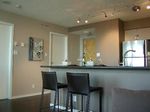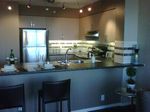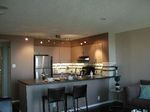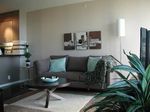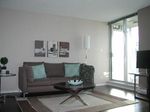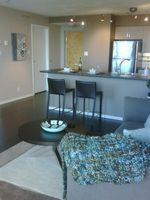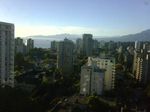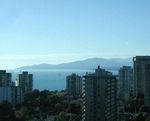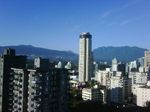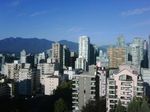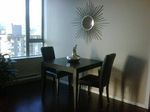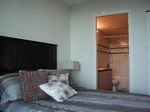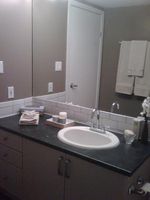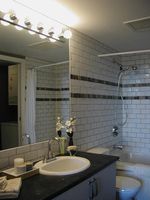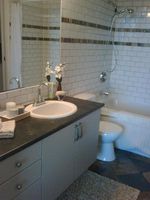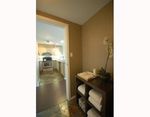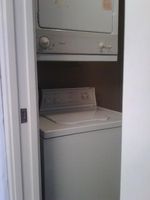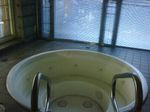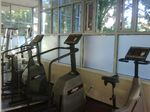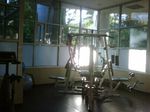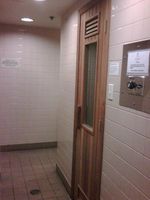 GORGEOUS VIEWS in this beautifully renovated and spacious 1-BR suite in the Jetson Building, the hottest concrete building in the West End. You'll love the big views of English Bay, Stanley Park and North Shore mountains from the livingroom and bedroom, and from your outdoor balcony. Fabulous floorplan gives lots of space with a full-size kitchen with a breakfast bar that seats 4 for extra dining capacity. Stainless steel appliances; dark high-quality laminate floor; gorgeous bathroom with slate floors, subway tiles, soaker tub; insuite laundry. One Parking, visitor parking, one Locker; small gym, whirlpool, sauna.
Listed on www.craigslist.ca under Rentals - Posting ID 1393714800 or call 604-721-5739 to make an appointment. $1495/month
Price:

$1,495

Property Type:

Residential Attached
Home Style:

Apartment High Rise

Bedrooms:

1
Year Built:

1995

Status:

Sold
Floor

Type

Dimensions

Other
-
1277 Nelson

0'

.00 m

x

0'

.00 m

-
-
Building details

0'

.00 m

x

0'

.00 m

-
-
Building Entrance

0'

.00 m

x

0'

.00 m

-
-
Lobby

0'

.00 m

x

0'

.00 m

-
-
Kitchen

0'

.00 m

x

0'

.00 m

-
-
Kitchen - slate tiled floor

0'

.00 m

x

0'

.00 m

-
-
Kitchen - breakfast bar to hall

0'

.00 m

x

0'

.00 m

-
-
Kitchen details

0'

.00 m

x

0'

.00 m

-
-
Kitchen - breakfast bar

0'

.00 m

x

0'

.00 m

-
-
Living Room

0'

.00 m

x

0'

.00 m

-
-
Living Room - southwest wall

0'

.00 m

x

0'

.00 m

-
-
Living Room to Kitchen/Hall

0'

.00 m

x

0'

.00 m

-
-
Balcony

0'

.00 m

x

0'

.00 m

-
-
View 1

0'

.00 m

x

0'

.00 m

-
-
View 2

0'

.00 m

x

0'

.00 m

-
-
View 3

0'

.00 m

x

0'

.00 m

-
-
View 4

0'

.00 m

x

0'

.00 m

-
-
Diningroom

0'

.00 m

x

0'

.00 m

-
-
Bedroom

0'

.00 m

x

0'

.00 m

-
-
To Bathroom

0'

.00 m

x

0'

.00 m

-
-
Bathroom sink details

0'

.00 m

x

0'

.00 m

-
-
Bathroom

0'

.00 m

x

0'

.00 m

-
-
Tub

0'

.00 m

x

0'

.00 m

-
-
Toilet

0'

.00 m

x

0'

.00 m

-
-
Storage closet in laundry area

0'

.00 m

x

0'

.00 m

-
-
Laundry

0'

.00 m

x

0'

.00 m

-
-
Hot tub / whirlpool

0'

.00 m

x

0'

.00 m

-
-
Gym equipment

0'

.00 m

x

0'

.00 m

-
Listing information last updated on March 6, 2012 at 04:45 PM (UTC)